She's pretty, but she couldn't care less: there's more interesting things in life than looks. Her outfit is a random mix of things: a vest thrown over a dress, just because she was cold. A pair of grandpa socks in sandals – because why wear heels if flats are so much more comfortable?
What we're trying to say is: the secret to looking cool, is not trying to hard. In fact: not trying AT ALL. Wear what you like, mix designer with vintage, old with new. Put socks in sandals if you like it, wear your daddy's watch if it makes you feel happy. And always, always listen to your heart: if you think that mini skirt makes you look amazeballs, then it does. It really does.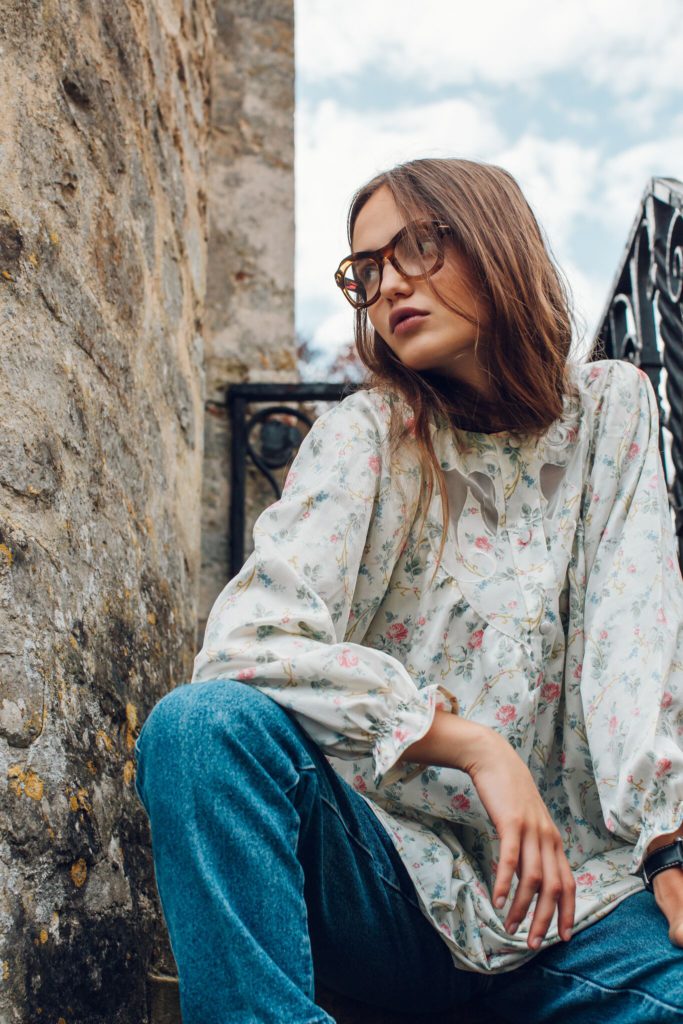 Team: Floor Knuyt (photography) – Sharon De Winter (hair & makeup) – Wannes Riemis (video & assistance) – Milena de Bel (model) – Kristin & Els (styling, catering en animation) – Louis & Bennie (animal entertainment).